Keeping Our Clients' Information Safe and Secure
The lawyers and staff at Shaw & Martin, P.C. use state of the art software to protect client confidentiality and provide timely and accurate information in response to client needs.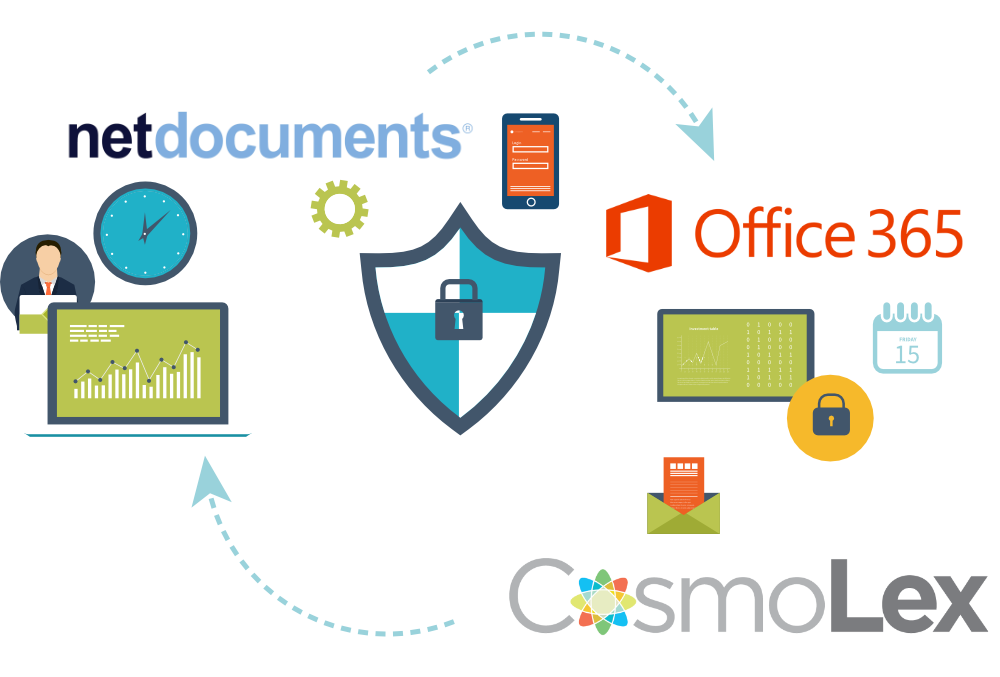 Practice Management

Our firm uses Cosmolex, a leading provider of cloud-based legal practice management software to integrate trust and business accounting, time tracking, billing and calendaring in a single application. The system utilizes full-time security and encryption of data. Cosmolex makes available client portals to provide a secure and convenient option for payment of invoices.
Document Management

Our document management software is NetDocuments. This system delivers a world-class cloud platform, purpose-built for legal professionals. Security and compliance are at the core of the NetDocuments global service. It uses leading security technology and practices, incorporating erasure coding, dual custody encryption and a unique cipher key per digital file. The NetDocument system allows us to create individual client portals to inform clients in real time of the status of any particular matter.
Research

Thomson Reuters Westlaw is the online legal research used by our attorneys and paralegals for finding reliable legal content quickly and confidently. Through Westlaw, we have access to the statutory and case law of every jurisdiction. This allows us to keep abreast of changes or trends in the law that may affect our clients' interests.
Microsoft Office 365

Our office utilizes the Microsoft Office 365 cloud-based productivity suite including Word, Excel, and Outlook, all of which integrates with NetDocuments for a seamless and secure presence in the cloud. Microsoft Office 365 safeguards data against external threats and leaks, by utilizing built-in privacy and compliance tools.